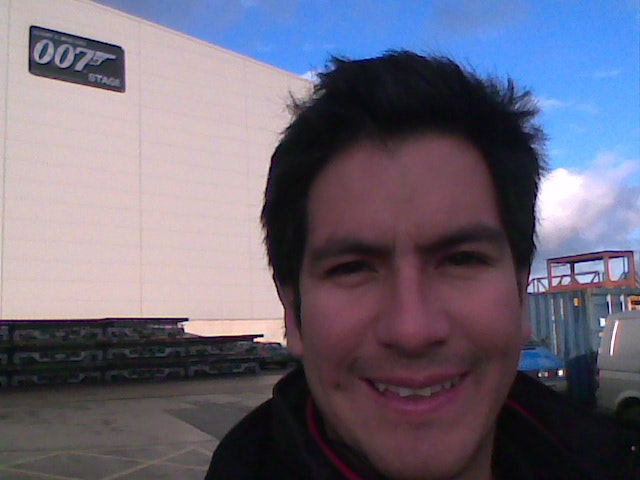 My profile:
A resourceful, versatile and highly motivated individual with 18 years' proven track record providing creative and reliable support to a variety of clients, and directors on high-end film, TV and online productions on all platforms.
A positive and enthusiastic team player, used to working under pressure ensuring best results profitably. Extensive and transferable production experience and knowledge shooting in the UK and abroad. Strong dedication to delivering work of the highest quality, personable approach and passion for making memorable films.
Successful at working with different types of briefs, creating production schedules and cost-effective budgets, and establishing trusted relationships with clients, agencies, production companies, crews and suppliers.
My clients include:
Warner Bros, Google, Disney Films, Pixar, EA Sports, BBC, ITV, BMW, Qualcomm, TAG Heuer, Julius Bär (Switzerland), M&S, Channel 4, Formula E, Samsung, SKY, National Geographic, Gillette, Garnier, Plenty, Jacob's, Universal, MTV, Johnson & Johnson, Luxardo (Italy), British Heart Foundation, Santander, Ella's Kitchen, ZDF (Germany), Audi, Tia Maria (Italy), Tiger of Sweden, Iceland, Intercasino, Historic Royal Palaces, Absolut, Barclays, Televisa (Mexico), Cancer Research UK, Geolotto, Barclays, KFC, Nowness, Acer, Wall's (Austria), El Comercio and Diners Club (Ecuador).
Countries worked in: the UK, South Africa, Germany, USA, China, Morocco, France, Spain, Mexico, Jamaica, Ecuador, Switzerland, Portugal, Monaco, Austria, Italy, Puerto Rico, Bahamas, Chile, Dominican Republic, Argentina, Uruguay, Cayman Islands, Saint Kitts and Nevis and US Virgin Islands.
Experience working with: A-list cast, celebrities, stunts, crowds, children, Visual FX, 360 rigs, Special FX, Motion control, cars, steadicam, 3D rigs, jib arm, russian arm, wire rigs, drones, weapons, explosions and animals.

Languages: English Fluent Spanish Native French & German Intermediate
---